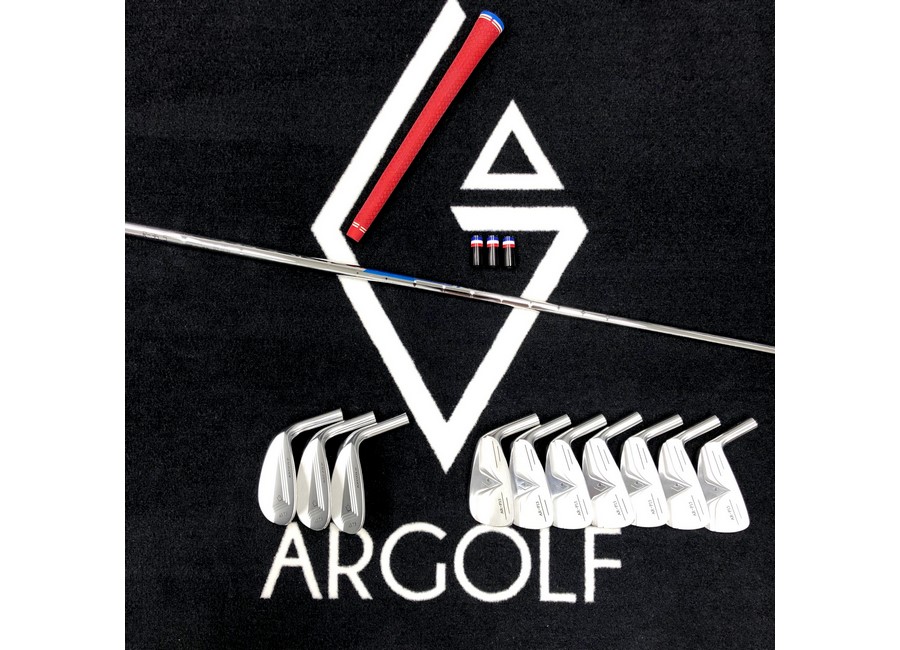 Interview with Olivier Colas #2
Backgrounder —
ARGOLF was founded in 2010 as a result of a meeting between two aeronautical industrialists, Olivier and Sébastien Colas, and a golf professional, Emmanuel Carlier. Olivier Colas, Sébastien Colas and Sonia Colas, commercial director of ARGOLF, made the decision that the company's product would be made in France. ARGOLF putters always have been produced in the heart of Brittany, in Pleslin-Trigavou, in Côtes d'Armor. In tribute to this region that has such a strong identity, they named their range of products after an Arthurian legend.
The mallet putter collection – the Morgane, Uther, Pendragon, Pendragon LT and Graal, Perceval, and Avalon models- were conceived in a half-moon shape; the blades consist of the Lancelot, Arthur, Arthur LT, Merlin and Excalibur models. ARGOLF is sold in a number of retail outlets, throughout France, on Mauritius, in Japan, Singapore and throughout North America and Canada.
Founder and CEO Oliver Colas shares his views on the company's success and what lies ahead with future efforts.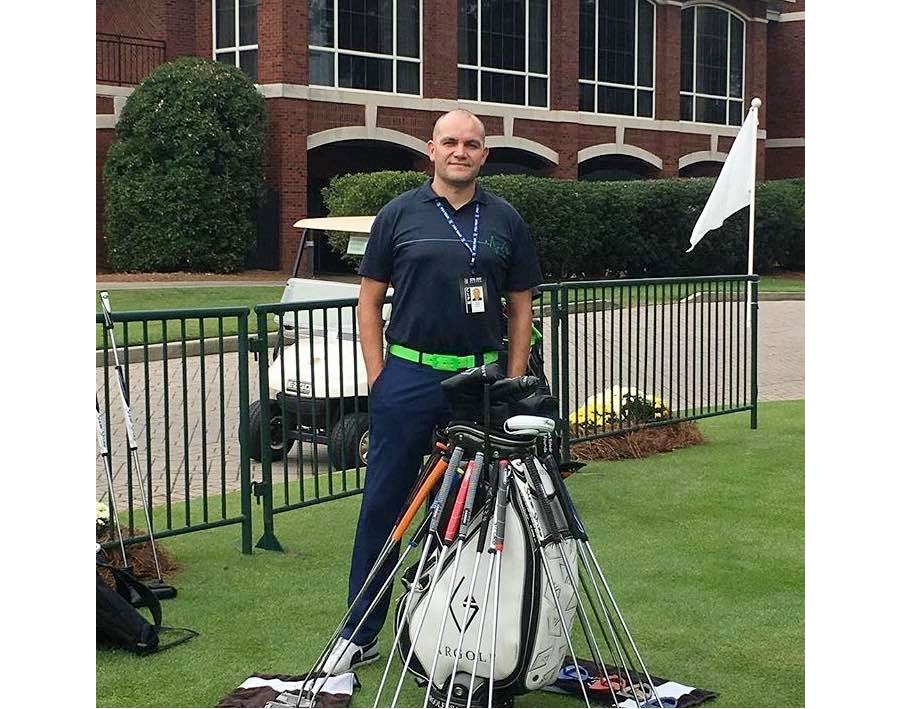 You wake up in the morning — what's the driving passion?
When you love what you do, every day is a new challenge. ARGOLF has grown into a true family business now that my children have joined my wife and I in the daily operations. Golf is a game of passion as well – when you love what you do, it's easy to get up each morning and strive to be better!
What was the genesis for ARGOLF?
ARGOLF was founded in 2010 following a meeting between me and my brother, aeronautical industrialistssucces, both executives with Armor Meca, a company that offers high-precision machining services and manufactures machinery components for aeronautics, defense, food and medical industry, and a Golf professional in France.
The three of us had a passion for the game of golf and the ability to create the best equipment on the market with our access to the highest quality materials and exceptional milling machinery of Armor Meca. Since our products are designed and produced on the Armor Meca production site in Brittany, France near the Broceliande Forest, the names given to the various putters pay tribute to the region's strong sense of identity with, and its ties to, the legend of King Arthur.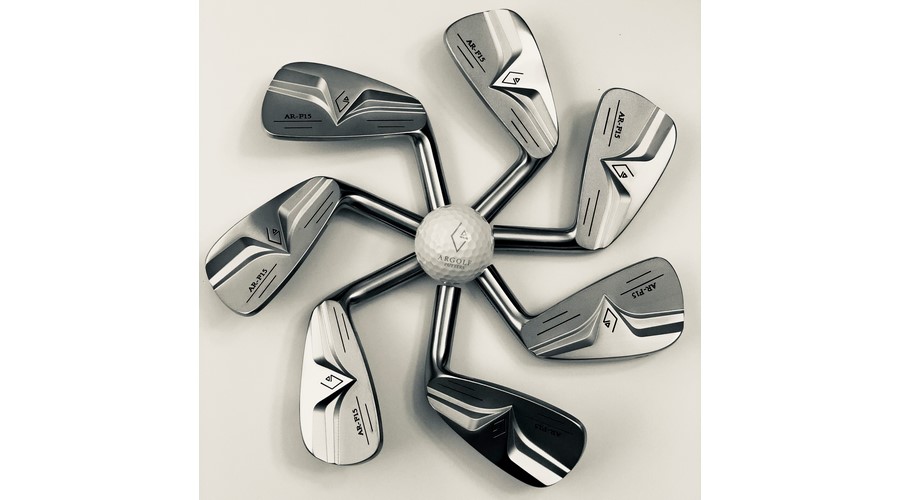 Given the competitive nature of the golf equipment sector — what distinguishes ARGOLF from other participants in the category?
Basically, we drew on our aeronautical know-how for the benefit of golf. We benefit from long-standing expertise in the machining of aeronautical components, modern production techniques and a research department that used high-performance CAD and CAM software solutions. To set itself apart from its competitors in a sector that is already largely populated by major brands, we opted for a strong differentiation strategy by leveraging its expertise in the machining of complex aeronautical parts.
It also differentiated itself by using materials and processes such as titanium, integral machining and anodic oxidation, a technique used in the aerospace industry. All of our putters are also completely customizable from the specs to the coloring.
Who is your customer?
ARGOLF putters meet the requirements of every type of player, from beginners and confirmed amateurs to professionals. The putters' aesthetics and ergonomics are suitable for all golfers, providing maximum comfort and efficacy on the greens. We have 16 models from conventional to ArmLock , Heel Shaft and Center Shaft, and a LongPutter model so you'll find the good one for your game. We also cater to left-handed players since every putter is available in left-hand design unlike most major manufacturers.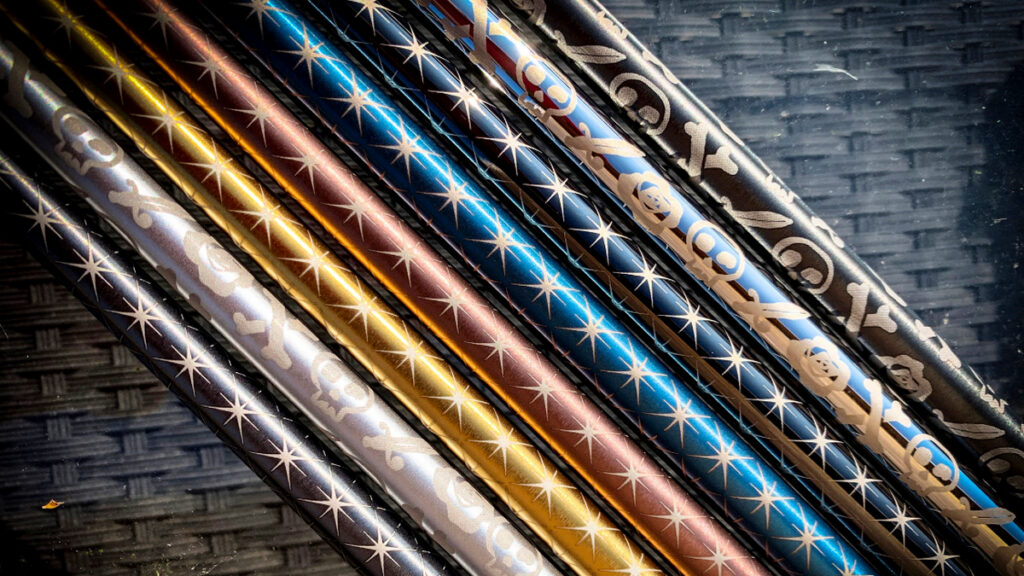 From a marketing perspective — how do you expect to break through the clutter given the footprint and echo chamber caused by the largest equipment companies?
Our marketing dollars are spent mostly on brand ambassadors, social media and at the local green grass level. We can not compete with multi-million dollar marketing budgets, but the strength of our brand is found in the chatter you will find at most golf courses once someone brings an ARGOLF putter to the green. The success of our clubs has spread across the world and we rely on our partners and ambassadors to help promote our products. We prefer to invest our dollars in further research to continuously innovate and improve our products.
Many equipment companies engage high profile tour players to endorse and play their products. What is the approach ARGOLF is following with this in mind?
The professionals that we work with truly believe in our product – not a paycheck. We understand the value in having high profile names, but we also want the players to truly love and want to play with our products. We've had highly accomplished players like Lucas Glover who dramatically improved in the 2019 season with an ARGOLF putter in his bag, as well as Kenny Perry who won the Senior Open in 2017 and Tim Petrovic. Many professionals in Europe and Asia are also carrying an ARGOLF putter.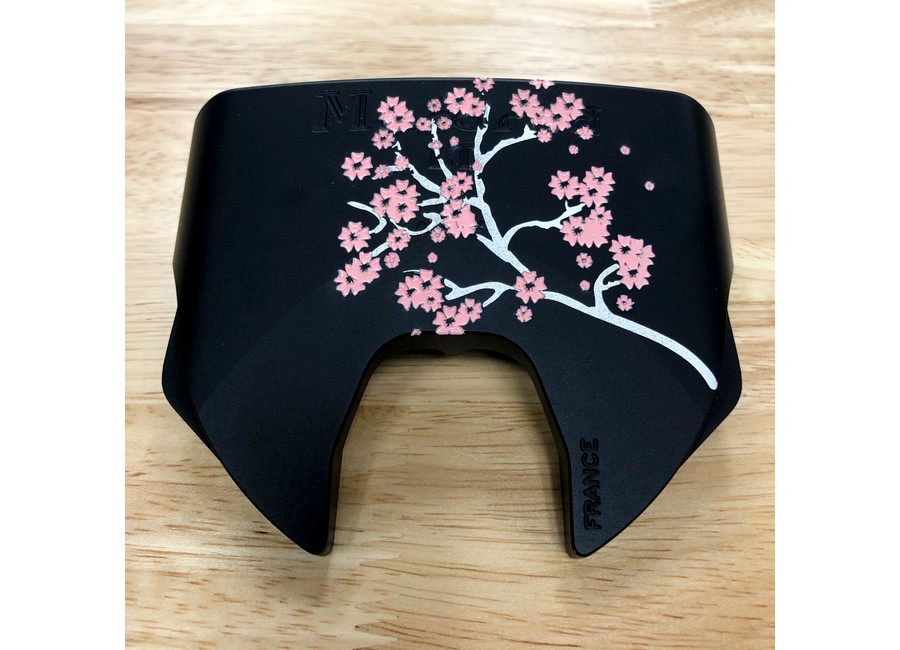 Plenty of companies in golf tout the importance of customer service. Define the term and the approach followed by ARGOLF.
From the first point of contact to the time your product is delivered, everything we do is focused around customer service. We pride ourselves on the customization of our products, from the player's custom specs to the visual appeal of the club with unlimited options to make it truly personal. Having a putter that is custom fit is a game changer.
Our clients can come to the ARGOLF Performance Center in Jupiter for a complete fitting or work with a local custom fitter as well. While fitting is not required to purchase an ARGOLF putter it certainly puts you a few steps ahead. You can't outdrive guys on Tour but if you practice seriously with the right tools in hand you can compete on the greens.
If you could change one thing in golf unilaterally — what would it be and why?
I would like to see the appreciation and respect for this incredible game to grow immensely. It provides great opportunities for people from all walks of life to come together for camaraderie and share a mutual passion. Personally, I'd also like to see people taking better care of our beautiful courses as well — divots and unrepaired marks drive me crazy.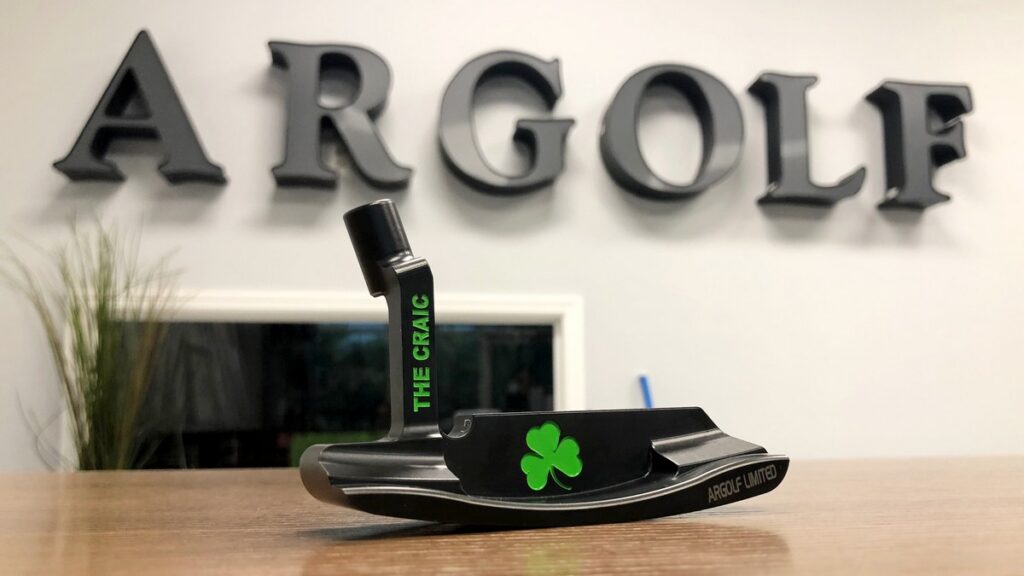 The biggest challenges facing ARGOLF — short and long term is what?
With so many options for golf equipment, there is always the on-going challenge of getting your products in front of the masses — but to stay within the identify of our brand while doing this. It's important to us that we connect with golfers across the world and make them more knowledgeable about our products and the game in general. Once someone has tried an ARGOLF putter / irons they stick with us. The current health crisis halted the golf industry for a while, but we look forward to a safe and successful rest of 2020.
Best advice you ever received — what was it and who from?
"Don't waste the money you don't have in pocket", my father who recently passed away earlier this year. He was a great inspiration in my life and the lives of many. He started Armor Meca and created a vision and purpose for our family that will continue for many generations.
About ARGOLF
ARGOLF Putters and Irons are designed and assembled in the United States. Custom milled in the heart of historic Brittany, France, each ARGOLF putter is named after an Arthurian legend. Intersecting art and industrial design, ARGOLF features the same technical precision as found in the aeronautics industry, guaranteeing the putters' exceptional performance, accuracy, quality and visual appeal.
Tested and used by tour players worldwide including PGA Champions Tour Tim Petrovic and Lucas Glover of the PGA TOUR, ARGOLF has collected two wins within its first two years on the professional Tour, including one Major.
argolf.jp